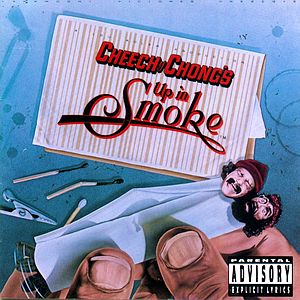 I do find it surprising, however, that so many people can easily link the drug use on last year's team to the reason for their tragic downfall.
Newsflash: the boys from Chi-town weren't the only ones on the team partying last year, and they're now merely in the company of countless former players to partake in such behavior while in Bloomington. I can personally tell you Smallwood has seen at least one NBA draft pick, not named EJ, passing the bong- I've seen the pics to prove it.
I am wondering, however, what compelled Gordon to put the team's demise on the backs of the partying crew, and, thereby, defend the coaches' responsibility for the matter. If drugs were such an issue with this team and ultimately caused its destruction, why did this spectacular implosion commence only after Sampson was canned? Were they just not as stoned until Feb. 22nd? And when EJ says, Sampson "tried to stop it," but the coach "was just so focused on basketball and winning and everything," isn't that really just saying Sampson was so preoccupied with keeping his job that he put winning above everything else that's valued at IU?
Yeah, that's about what he's saying, but in a way that doesn't hold Sampson to account for his players' drug usage, failing grades, and general disciplinary issues. No foul in sticking up for an old coach, but I gotta wonder why AB's departure from UAB must now open the flood gates for more piling on the guys that left.
Oh well, better to leave this roach unlit and let the boys attempt to get on with their lives. Lord knows they didn't hold up so well under the scrutiny Sampson's misdeeds placed upon them.